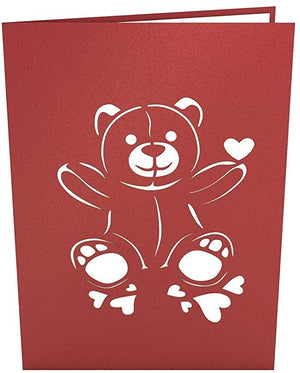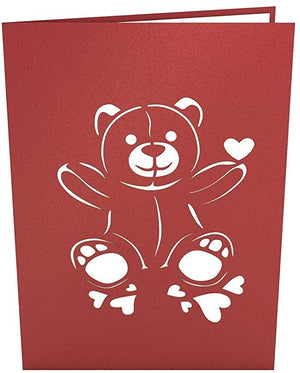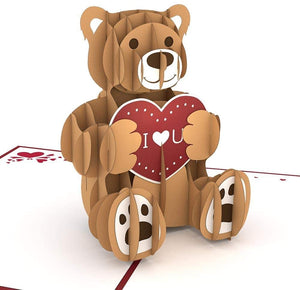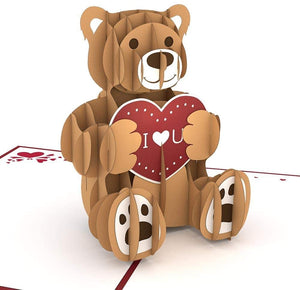 On Sale
Lovepop Love Bear Card
This card is the perfect way to tell that special someone you love them. The red cover features a super cute laser cut teddy bear design with heart embellishments. Open the card and an adorable teddy bear pops up with a lovely message for the recipient. Heart embellishments decorate the top corners of the blank card.
This Love Bear Card is 5 inches wide by 7 inches tall. 
One adorable Lovepop with one blank envelope and the Lovepop Note, a little note card that tucks away with your own personal touch.