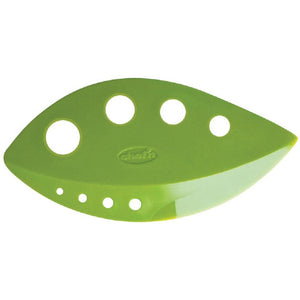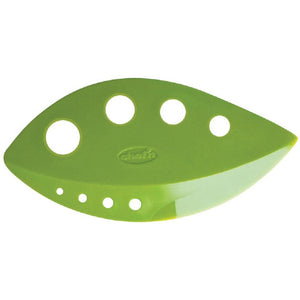 On Sale
Chef'n Looseleaf Kale And Greens Stripper
The Chef'n Looseleaf Stripper is great for stripping kale, Swiss chard and collard greens, as well as herbs like rosemary and thyme.  Chef'n's Looseleaf is a compact, time saving tool that easily removes the tough central ribs from kale and other healthy, nutrient-packed greens. With small holes for stripping herbs such as rosemary, oregano tarragon and thyme, the Chef'n Looseleaf green de-stemmer speeds up time-consuming prep tasks. This incredibly popular kale stripper is Ideal for making kale chips, salads and for everyday food prep. Top rack dishwasher safe.
Strip kale, collards, chard and herb leaves from stems in seconds.

Works with woody herbs like oregano, rosemary, thyme and tarragon.

Perfect for making kale chips and other healthy snacks.

Hand held design is easy to use; insert stem and pull through hole.

Top rack dishwasher safe.