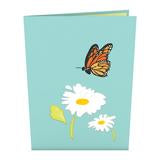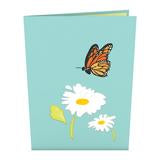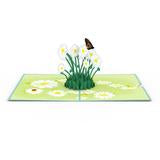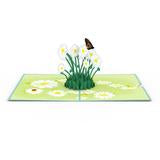 On Sale
Lovepop Daisy Patch Card
The cover of this lovely blue card is adorned with an illustration of two daisies with a butterfly fluttering above.

Upon opening, a beautiful patch of daisies is revealed with a delicate butterfly landing on one of the flowers. A whimsical butterfly embellishment is laser-cut on the top of the card.

This sweet card is 5 inches wide by 7 inches tall.
One beautiful Lovepop with one blank envelope and the Lovepop Note, a little note card that tucks away with your own personal touch.