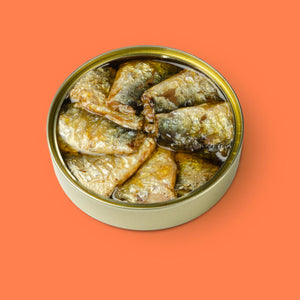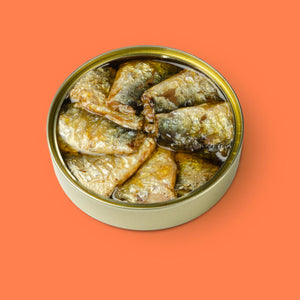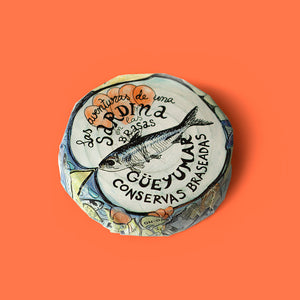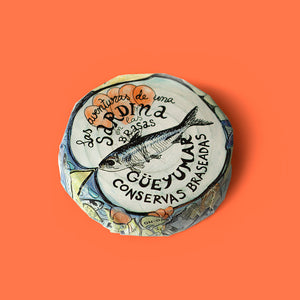 On Sale
Conservas Gueye Mar - Grilled Sardine Tails in Extra Virgin Olive Oil
From chef Abel Alvarez, owner of the famed Güeyu Mar restaurant on the Asturian Coast. His love of quality tinned seafood and his obsession with innovating led him to create this tinned line of chargrilled seafood that maintains the flavor, aroma, and texture of the ingredients.
Large sardines chargrilled with holm oak. Canned with the Arbequina de Castillo de Canena brand Extra Virgin Olive Oil.  This is just the rear half of a sardine with the actual tail removed. These are delicious.
Eat them straight out of the can, plate them as is or use them in recipes. They taste great in every way. However, Abel recommends heating ever so slightly at low temperature to get the most flavor out of the seafood.