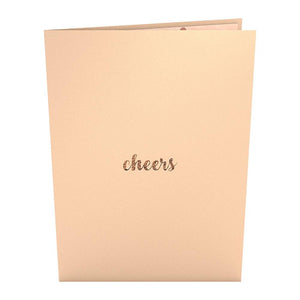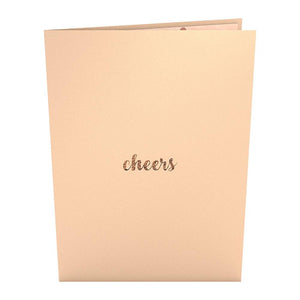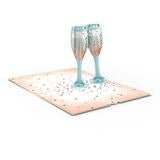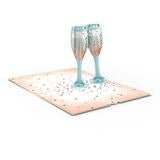 On Sale
Lovepop Champagne Toast Card
The peachy front cover features a metallic "cheers" message, written in an elegant gold cursive font. Upon opening this design, two light blue champagne flutes pop up, filled to the brim with delicious bubbles. Metallic pink bubbles cascade down the side of these glasses and onto the background of the pink watercolored background of this design. Cheers!
The Champagne Toast pop-up card is 5 inches wide by 7 inches tall.

One bubbly Lovepop with one blank envelope and the Lovepop Note, a little note card that slides out for your own personal touch.