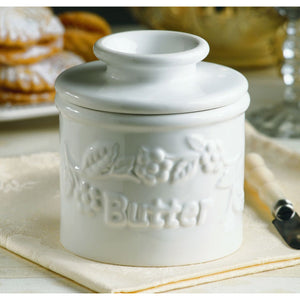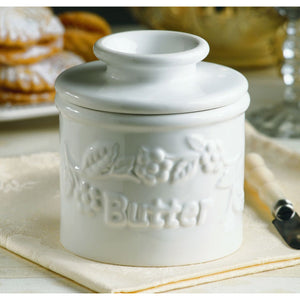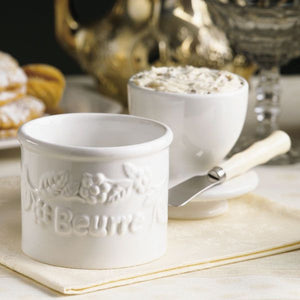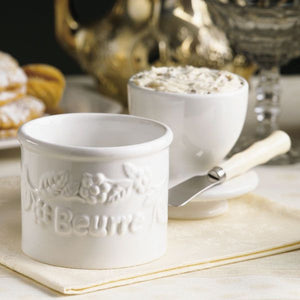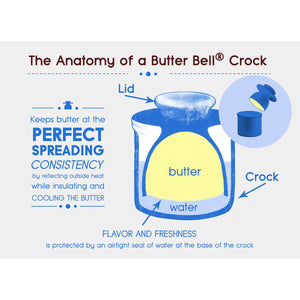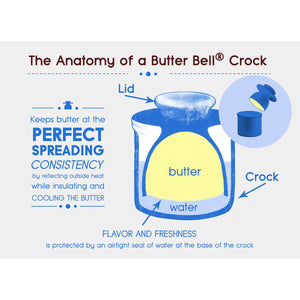 On Sale
Butter Crock White Floral
Decorated with a delicate raised floral pattern around the base of the crock, this timeless classic was the first Butter Bell crock to be offered by L. Tremain in 1996. Still one of the most popular butter crocks ever created. The word "butter" is cast on one side, while the French word for butter – "beurre" is cast on the opposite side.
Guaranteed to keep your butter fresh and spreadable for weeks without refrigeration!
Endorsed by top chefs and butter manufacturers 
Made of durable New Bone China
Holds one stick (1/2 cup or 125 grams) of butter
Dishwasher safe, lead & cadmium free
Size: 4.25" x 3.78"