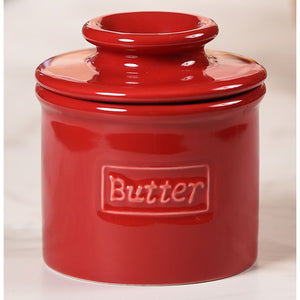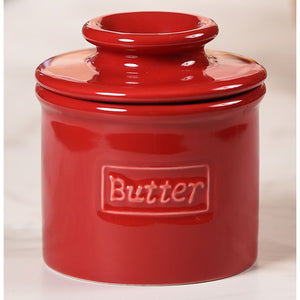 On Sale
Butter Crock Maraschino Red
The immensely popular Retro Cafe pattern of this Butter Bell crock features the words "butter" and "beurre" (French for butter) in a delicate raised relief pattern on opposite sides of the base of the crock.
Guaranteed to keep your butter fresh and spreadable for weeks without refrigeration!
Endorsed by top chefs and butter manufacturers 
Made of durable New Bone China
Holds one stick (1/2 cup or 125 grams) of butter
Dishwasher safe, lead & cadmium free
Size: 4.25" x 3.78"