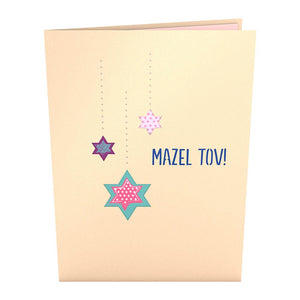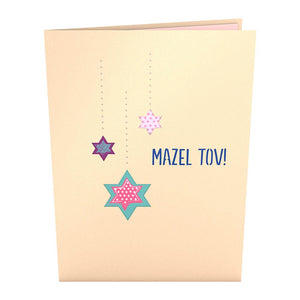 On Sale
Lovepop Bat Mitzvah Card
"Mazel Tov!" is written across this front of this champagne-colored card alongside three decorative Stars of David. A bright pink 3D Star of David pops up from the middle of this design upon opening. The pale pink background of this pop-up card is adorned with pink, purple, blue, and teal star doodles.

The Bat Mitzvah pop up card is 5 inches wide by 7 inches tall.
One momentous Lovepop with one blank envelope and the Lovepop Note, a little note card that slides away with your own personal touch.