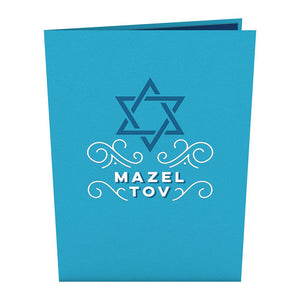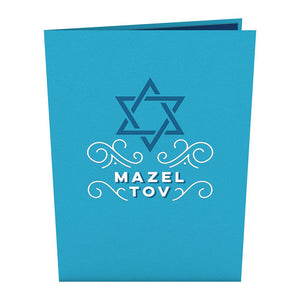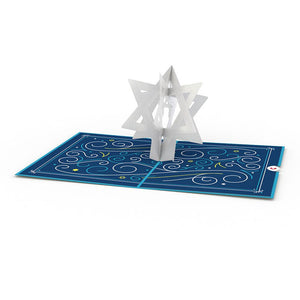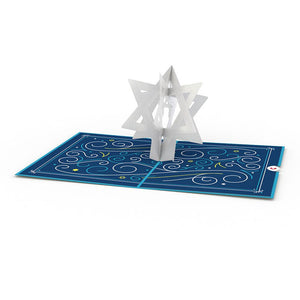 On Sale
Lovepop Bar Mitzvah Card
"Mazel Tov" is written across this front of this cheerful turquoise card. A dark blue Star of David and swirly white embellishments surround this celebratory message. Upon opening this design, a silver 3D Star of David sculpture pops up. The background illustration of this card features a blue, white, and yellow swirl and star design against dark blue panels.

The Bar Mitzvah pop-up card is 5 inches wide by 7 inches tall.
One celebratory Lovepop with one blank envelope and the Lovepop Note, a little note card that slides away with your own personal touch.